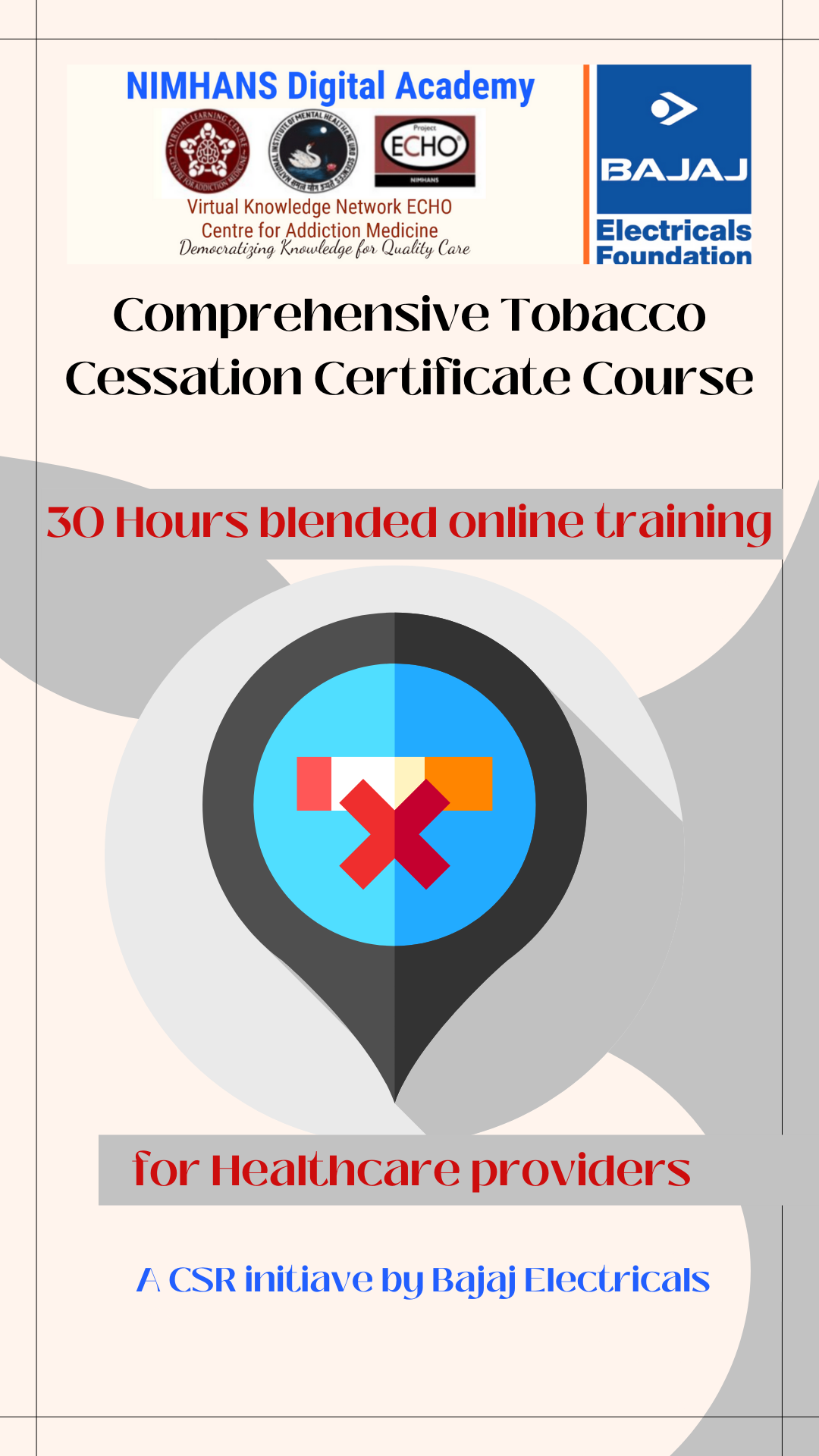 A Digital course in the Blended learning format spread over 3 months (12 live sessions and self paced reading materials on LMS): 30hrs approximately
Objectives:
On course completion, the learner should be able to meet the following objectives:
1. Identification, screening for tobacco abuse and Tobacco use disorder and factors influencing it
2. Assess the severity of tobacco addiction by using an objective scale
3. Practice basic counseling and communication skills and brief psychosocial intervention
4. Prescribe over the counter Nicotine replacement therapy
5. Decision making about what can be managed by them and what needs to be referred to.
More details: https://vkn.nimhansdigitalacademy.in/cctc5_0
This Initiative is supported by a CSR from Bajaj Electrical Limited