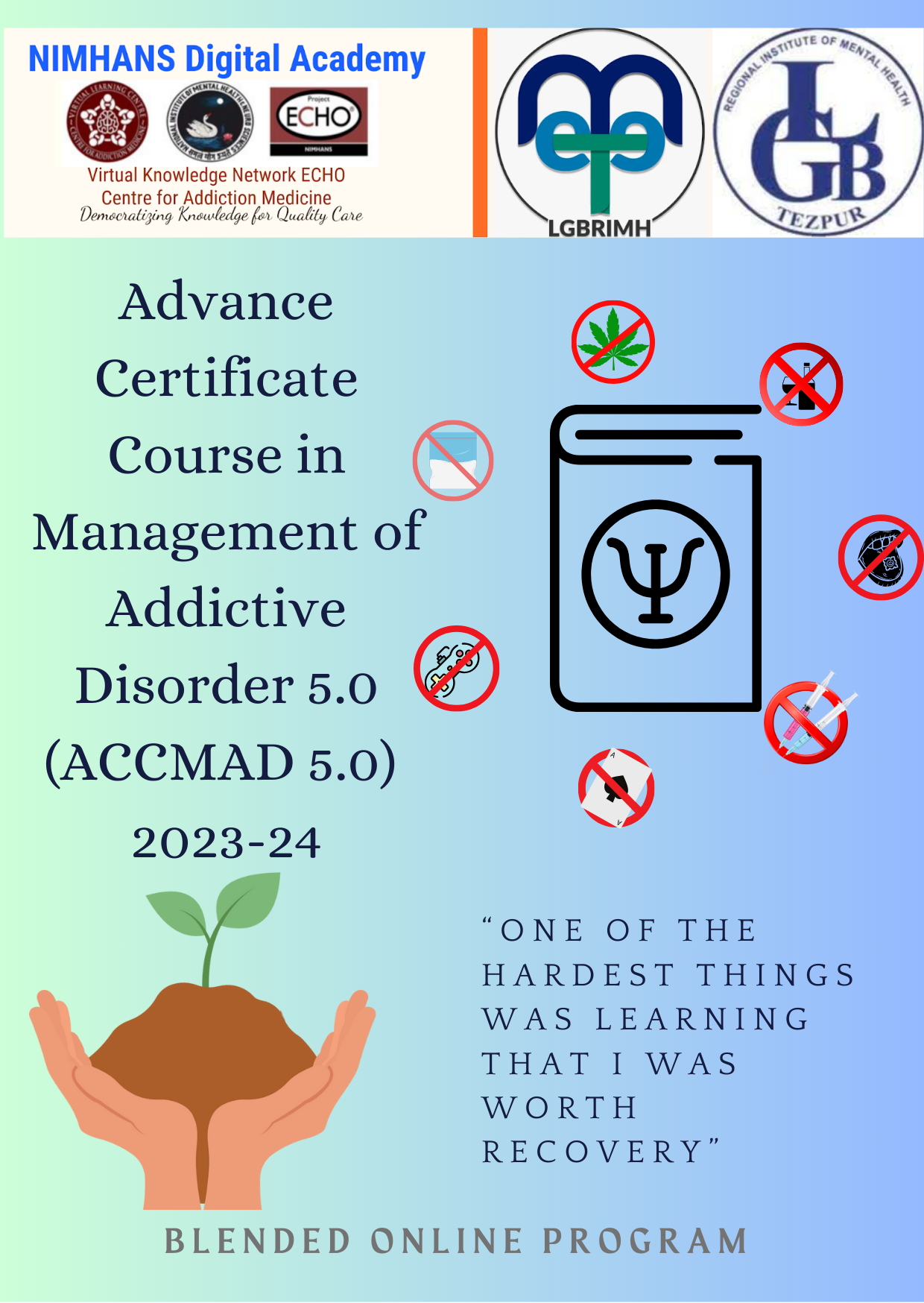 2023: Upcoming
Addiction is a public health problem. Adolescents are experimenting with drugs much earlier, placing them at a higher risk for addiction and related harm. Substance use has a substantial impact on the user's physical and mental health and has devastating consequences for the family and society at large. The growing problem of addictions (alcohol, drugs, and behavioral health issues like gambling and internet addiction), on the one hand, and the lack of trained service providers, on the other hand, led to a vast "treatment gap". There is an urgent need to bridge this treatment gap in this specialized area of public health importance.
Potential Learners:
1. Psychiatrists
2. MD/DPM/DNB Psychiatry Residents (Completed or Ongoing).
3. Doctors (MBBS or above) who have completed the online "Certificate course in Basics of Addiction Management" course from CAM and VKN NDA ECHO.
Program Benefits:
1. Becoming equipped to handle patients with addiction-related issues
2. Focusing on patient-centric care and increasing knowledge about evidence-based practice for addictive disorders
3. Becoming part of an addiction treatment experts network and real-time access and interaction with like-minded clinicians
4. Certificate of completion if fulfilling the course requirements
Accreditation Criteria for ACCMAD 5.0